Then, Biden suggested that handled Covid better than former President Trump, who "had to be helicoptered to Walter Reed Medical Center," because vaccines weren't available then.
BIDEN: "When my predecessor got COVID, he had to get helicoptered to Walter Reed Medical Center. He was severely ill. Thankfully, he recovered. When I got COVID, I worked from upstairs in the White House."pic.twitter.com/LWujyIVzYL

— Breaking911 (@Breaking911) July 27, 2022

Nevermind the fact that Trump also caught a far more aggressive strain than Omicron. Follow the science much?
Goal of next-generation vaccines to keep people from getting #COVID19 at all, says @POTUS. pic.twitter.com/DJ8bAdmltq

— Steve Herman (@W7VOA) July 27, 2022
President Joe Biden tested negative for COVID-19 Tuesday night after isolating for five days, according to White House physician Kevin O'Connor.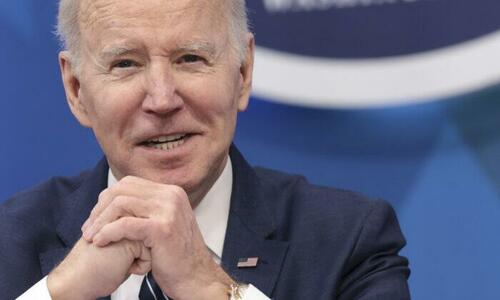 "His symptoms have been steadily improving, and are almost completely resolved," said O'Connor in a statement, adding that Biden will now "discontinue his strict isolation measures," but will "increase his testing cadence" in case of so-called "rebound" COVID positivity "observed in a small percentage of patients treated with Paxlovid" – which is what happened to Dr. Anthony Fauci.