Biden's White House says Rose Montoya and others will not be invited to future events
The White House condemned trans activist Rose Montoya for going topless at a President Biden's Pride Month event on Saturday, after video went viral on social media.
Montoya and others featured in the video posted by the trans model will not be invited to future events, a White House spokesperson said in a statement.
"This behavior is inappropriate and disrespectful for any event at the White House. It is not reflective of the event we hosted to celebrate LGBTQI+ families or the other hundreds of guests who were in attendance. Individuals in the video will not be invited to future events," the statement read.
Montoya, a TikTok influencer and biological male who is transgender, originally posted the video from Saturday's event. It shows Montoya and another unnamed transgender activist, a biological female, baring their breasts on the South Lawn with the White House in view behind them.
Montoya also captured an interaction with Biden himself in the video. The influencer smiles next to the President and says, "It's an honor, Mr. President. Trans rights are human rights."
Biden is then seen holding the camera in an attempt to take a selfie with Montoya and other attendees, but the camera was set to video mode.
The video caused widespread outcry on social media, with many users saying Montoya and the group had disgraced the White House.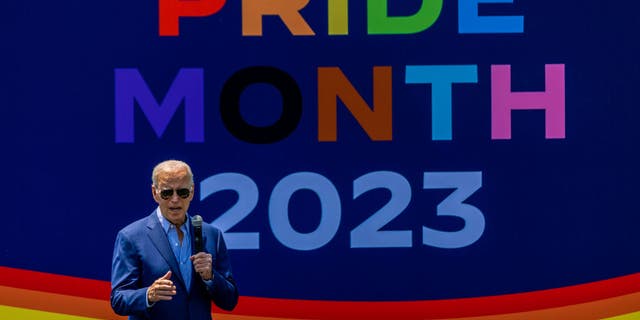 The White House has not released specific names of those who are barred from future events, but there were at least two individuals who were filmed removing their clothing on the South Lawn.
Montoya doubled down on the display of nudity in a follow-up video on TikTok, arguing that going topless is "legal" in Washington, D.C.
"I fully support the movement and freeing the nipple," Montoya said. "My trans masculine friends were showing off their top surgery scars and living in joy, and I wanted to join them. And because it is perfectly within the law of Washington, D.C. I decided to join them and cover my nipples just to play it safe."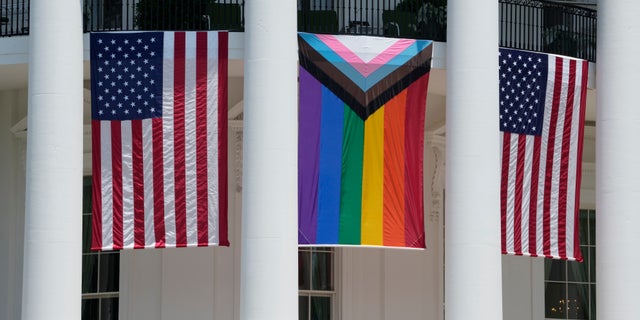 "I had zero intention of trying to be vulgar or be profane in any way. I was simply living my joy, and my truth, and existing in my body" Montoya said.